"LEAF" YOUR MURFREESBORO, TENNESSEE TREES TO US!
Tree Trimming and Removal in Murfreesboro TN
For tree trimming and removal in Murfreesboro TN look no further!

Tree Service Murfreesboro TN offers safe, fast, and affordable tree trimming and tree removal service to our friends and neighbors!
If your tree branches are obstructing your view or are growing too close to your roof, fencing, or other property give us a call for tree trimming service.

We will do our best to make scheduling your appointment easy, working around your busy schedule to make things as stress free as possible!

Need to discuss tree removal service? We are ready when you are!
Tree Trimming and Removal in Murfreesboro TN
For tree trimming service in Murfreesboro TN we are the local arborists to call!

Proper tree trimming provided by an expert is important: it ensures that the job is done correctly so that regrowth takes the time it should by trimming enough, but without damaging the tree by trimming too much.

Our arborists keep in mind that the branches of your trees are the way it receives sunlight and therefore nourishment from the sun via its leaves, and then perform tree trimming service accordingly to keep your trees healthy and manageable.
​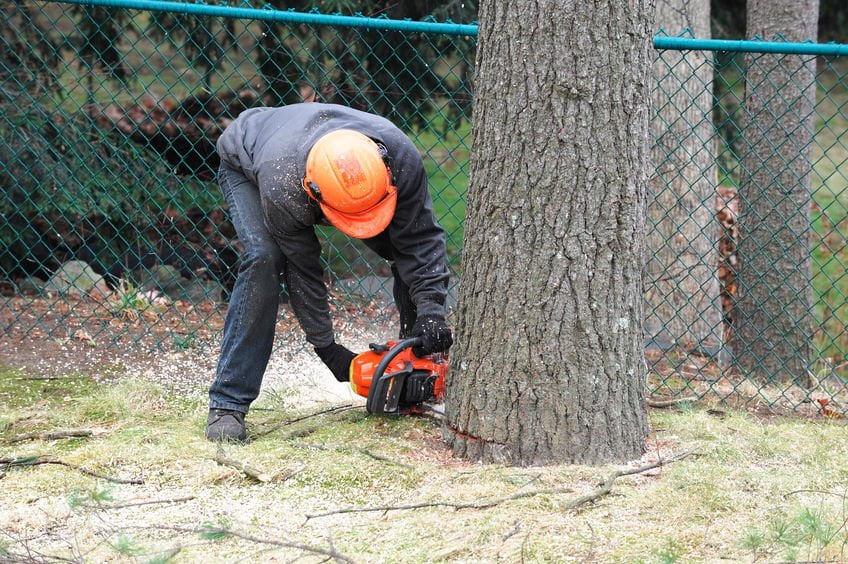 Tree Service Murfreesboro TN offers tree removal for when a tree is no longer desired, whether it is for a tree that is dead and represents a fall risk to your property or is simply no longer wanted.

During a tree removal service appointment our removal team will make certain to take any and all necessary precautions to ensure that your property is safe during our visit there, as well as taking precautions to notify drivers on a roadway that is close to the site during the service. 
Our expert cutter will then safely climb the tree and attach ropes to large branches before carefully cutting them off to be lowered to the ground by the tree removal ground team where they will be either be ground down on site or simply hauled away.
If you have wondered "how much does tree removal cost," the answer to the question depends on a number of factors.

The first factor in how much a tree removal service cost is how many trees you need to have removed, followed by the size of the tree itself.

Larger trees typically take longer to remove than smaller ones and thus take longer to remove, not counting the time it takes to remove the stump if you choose to have us perform that service as well.
Professional Arborist Service
Tree Service Murfreesboro TN is home to our areas most well known professional arborist team, experts with many years in quoting and performing services of all types for the tree of home and business owners.

Everything we do is backed by a 100% satisfaction guarantee, and we are fully licensed and insured for your protection and peace of mind.

If you are in need of tree trimming or tree removal service in Murfreesboro TN we would love to speak with you!