"LEAF" YOUR MURFREESBORO, TENNESSEE TREES TO US!
Tree Trimming and Removal in Murfreesboro TN
For tree trimming and removal in Murfreesboro TN look no further!
Tree Service Murfreesboro TN offers safe, fast, and affordable tree trimming and tree removal service to our friends and neighbors!
If your tree branches are obstructing your view or are growing too close to your roof, fencing, or other property give us a call for tree trimming service.
We will do our best to make scheduling your appointment easy, working around your busy schedule to make things as stress free as possible!
Need to discuss tree removal service? We are ready when you are!
Tree Trimming and Removal in Murfreesboro TN
For tree trimming service in Murfreesboro TN we are the local arborists to call!

Proper tree trimming provided by an expert is important: it ensures that the job is done correctly so that regrowth takes the time it should by trimming enough, but without damaging the tree by trimming too much.

Our arborists keep in mind that the branches of your trees are the way it receives sunlight and therefore nourishment from the sun via its leaves, and then perform tree trimming service accordingly to keep your trees healthy and manageable.
​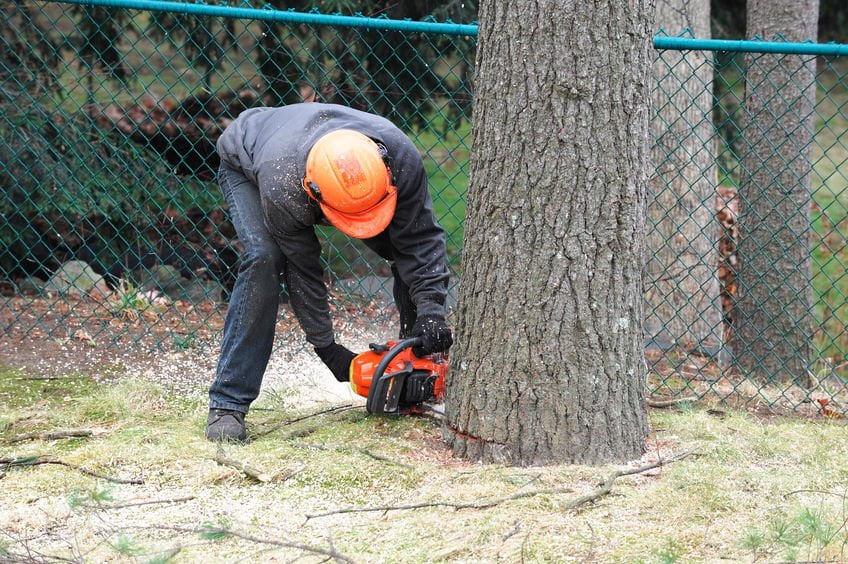 Tree Service Murfreesboro TN offers tree removal for when a tree is no longer desired, whether it is for a tree that is dead and represents a fall risk to your property or is simply no longer wanted.
During a tree removal service appointment our removal team will make certain to take any and all necessary precautions to ensure that your property is safe during our visit there, as well as taking precautions to notify drivers on a roadway that is close to the site during the service. 
Our expert cutter will then safely climb the tree and attach ropes to large branches before carefully cutting them off to be lowered to the ground by the tree removal ground team where they will be either be ground down on site or simply hauled away.
If you have wondered "how much does tree removal cost," the answer to the question depends on a number of factors.
The first factor in how much a tree removal service cost is how many trees you need to have removed, followed by the size of the tree itself.
Larger trees typically take longer to remove than smaller ones and thus take longer to remove, not counting the time it takes to remove the stump if you choose to have us perform that service as well.
Professional Arborist Service
Tree Service Murfreesboro TN is home to our areas most well known professional arborist team, experts with many years in quoting and performing services of all types for the tree of home and business owners.

Everything we do is backed by a 100% satisfaction guarantee, and we are fully licensed and insured for your protection and peace of mind.

If you are in need of tree trimming or tree removal service in Murfreesboro TN we would love to speak with you!
Benefits of Trimming & Removal​
There are many benefits to tree trimming and removal, including improving the health of your trees, preventing damage to your property, and keeping your yard looking neat and tidy. Whether you are dealing with overgrown branches or ailing trees, professional tree trimming and removal services can help you achieve the results you need.
Whether you are dealing with a small or large tree, trimming and removal services can ensure that your trees are well maintained. Trimming and removal experts know how to assess the health of each tree to determine what type of care is needed, from pruning and thinning to removing dead or damaged branches.
In addition to improving the health of your trees, professional tree trimming and removal services can also prevent damage to your property. Overgrown branches can cause damage to roofs, gutters, and siding, while diseased or dying trees can pose a danger to your home or office if they fall. By removing these hazards, you can protect your property from expensive repairs.
Finally, tree trimming and removal services can keep your yard looking neat. Overgrown trees can make a yard look unkempt, while dead or dying trees can detract from the overall appearance of your home. By removing these eyesores, you can maintain the curb appeal of your property.
Trimming and removal refer to the process of removing damaged or dead branches from a tree, as well as the felling of a whole tree if it has become too dangerous or otherwise unfit for preservation. This can help to improve the health and appearance of your trees, while also preventing potential hazards posed by dead or weak branches.
While you may be tempted to try and tackle this yourself, it is always best to leave tree work to the professionals. Trimming and removal can be dangerous, particularly if you are not experienced in this type of work, and hiring a professional service ensures that your trees are handled safely and efficiently. Additionally, these professionals have the necessary equipment and expertise to ensure that your trees remain healthy and strong, even after being trimmed or removed.
There are several factors to consider when choosing a tree service provider, such as their level of experience, certifications and insurance, customer reviews, and the types of services they offer. It is also important to make sure that any potential providers are fully licensed and insured so that you can feel confident in the quality of their work and protection against any potential accidents or damages.